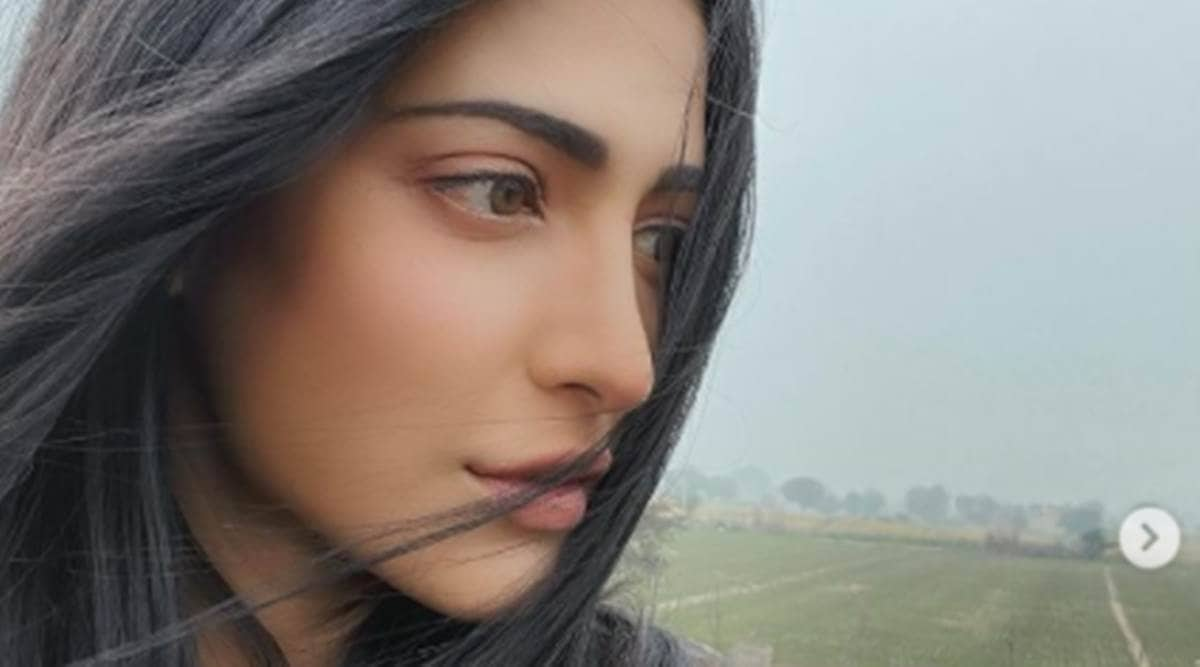 Just like many of us in the country, actor and singer Shruti Haasan, too, has been feeling anxious in the pandemic. She shared her feelings on Instagram, writing a long note on feeling 'unproductive', during this 'tough time', as the nation continues to fight the second wave of the coronavirus infection, and with many states having entered partial lockdowns.
"It's such a tough time – I do silly things, creative things boring chores to lift my spirits – I'm thankful for my lockdown buddies who are relentless photobombers and such lovely souls (sic)," she started in the caption. The post contained a series of pictures of the actor clicking selfies at home, looking as phenomenal as ever.
"Today I felt like being unproductive – I felt like stopping for a second and acknowledging my anxiety – in my heart is a prayer for everyone suffering and I meditate on putting out my little bit of good energy out toward the chaos (sic)," she further wrote.
"Tell me how you're feeling – let's try and help each other? Let me know if there's any information want me to share or anything we should be talking about ? and in any case here's a giant hug for you 🌸," she wrote.
In these difficult times, when people are looking for resources to help their loved ones and friends, a person with a significant social media presence can use their influence to amplify the voices of many. Good on Haasan then, to not only open up about her feelings but also try to gauge the feelings of other people.
Recently, actor Sonam Kapoor, too, shared a video stating that she has decided to highlight resources on her Instagram and repost requests for help.
But amid all this, what we all need to understand is that mental health needs to be prioritised, too. It is easy to get overwhelmed by the constant flow of news, and that is why it is all right to take a break from everything and unplug if you are feeling weighed down.
Just like how Haasan said, do "silly things", "creative things" to lift your spirits.
Dr Padmavati Ramachandran, a Chennai-based psychiatrist and director of SCARF, had previously shared with indianexpress.com that in order to stay mentally healthy, it is important that we only consume information that is coming to us from reliable sources. "We need to get the correct information only, through websites such as WHO. It is not uncommon to feel stressed in a crisis situation. So, you must know that it is completely normal to go through these emotions," she had said.
For more lifestyle news, follow us: Twitter: lifestyle_ie | Facebook: IE Lifestyle | Instagram: ie_lifestyle